Stirring Up Savings: Arkestro's Mixture for Success in F&B Procurement

At Arkestro, we understand that the Food and Beverage industry demands precision, quality, and efficiency. That's why we've crafted cutting-edge solutions tailored to your unique needs. Explore how Arkestro's Predictive Procurement Orchestration can elevate your F&B procurement game.
2
additional key suppliers added to supplier network
"The RFP we ran with Arkestro was a double success. We were able to both obtain $1 million in savings and expand our supplier base. It was an amazing achievement!"
MATHIEU PAPPALARDO
Vice President, Procurement, GoGo squeeZ | Materne North America
Arkestro can empower food and beverage businesses to:
Enhance supplier relationships for smoother transactions
Expedite negotiation processes, essential in a dynamic industry
Automate manual tasks, optimizing efficiency and accuracy
Other food and beverage resources
How Predictive Procurement Solves Challenges in the Food and Beverage Industry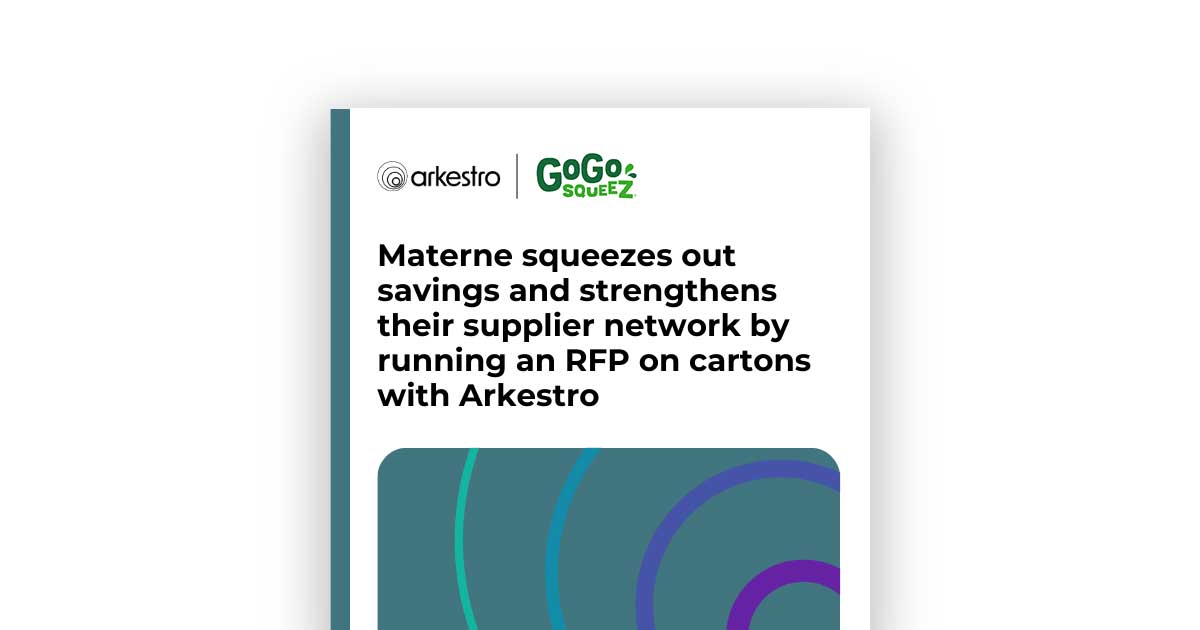 Materne Boosts Supplier Network and Cuts Costs with Carton RFP through Arkestro
Arkestro's PPO: Accelerating Procurement Across All Spend Categories with Machine Learning and Behavioral Science
Bel Brands Leverages AI to Streamline Procurement
Ready to see how real-time recommendations can amplify your procurement team's impact?
Let's talk.