Building Your Vision with Arkestro: Your Trusted Procurement Partner in Construction and Engineering
Construction and engineering procurement can be complex and challenging, involving multiple stakeholders crucial for project success. Arkestro streamlines processes, reduces lead times and costs, and enhances communication and collaboration. Multiple construction and engineering companies leverage Arkestro's Predictive Procurement technology to execute faster procurement on better terms.
on average to buy materials
closed bid events to date
"Arkestro shines quite a bit by having an easy interface and being able to collect bids quickly from suppliers. We were able to clearly understand costs rather than waiting on emails and spreadsheets and manually compiling data – which was a big win for us."
Materials Procurement Manager at a leading design build contractor
Arkestro can help construction companies to:
Manage risk & project delays
Get to takeoff faster
Improve regulatory compliance, quality control, & sustainability
Other construction resources
Reducing Construction Costs & Improving Sourcing Efficiency with Predictive Procurement
Future of Construction: Why Sourcing is Not Just About Pricing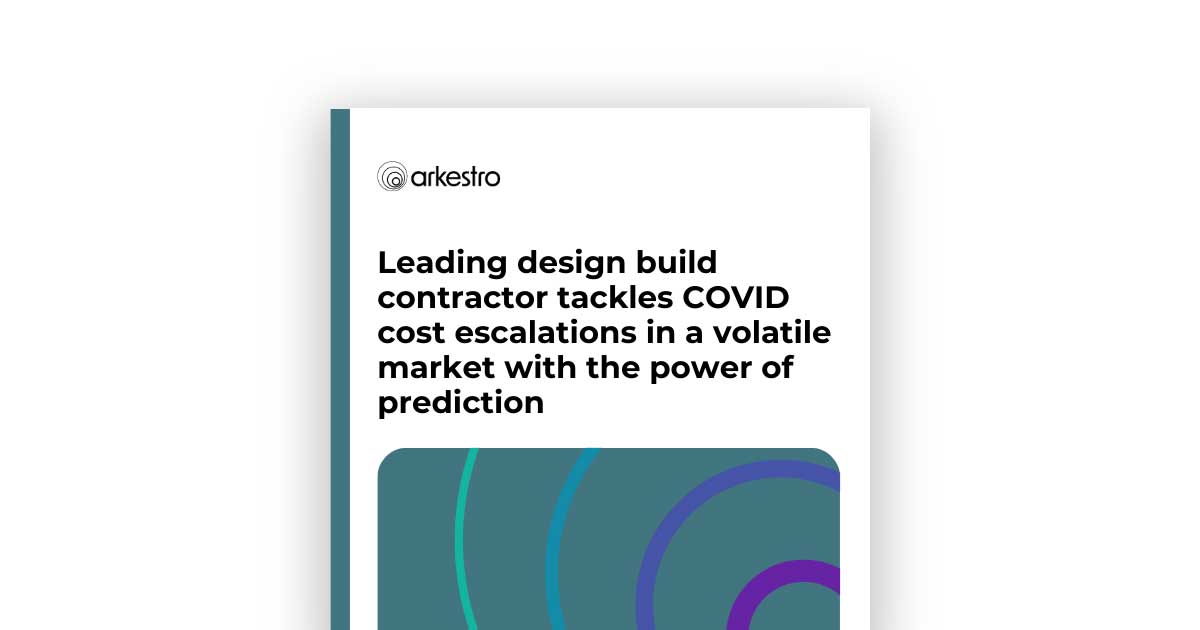 Leading Design Build Contractor Tackles a Volatile Market with the Power of Prediction
Ready to see how real-time recommendations can amplify your procurement team's impact?
Let's talk.