Solution  /  How It Works
This is Predictive Procurement
Scale your best supplier decisions across more spend.
Enabling procurement teams to influence more spend faster, deliver a lift on savings and align spend with strategic corporate initiatives.
Arkestro serves up real-time recommendations with tangible business impact
Predictive Procurement Orchestration
Built to amplify procurement's impact, Arkestro helps enterprises deliver a 2-5x lift on cost savings attributed to everyday purchasing and sourcing cycles.
Top enterprises leverage Arkestro's behavioral science, game theory and machine learning to predict and win faster value across every category of addressable spend.
Subscribe to news from Arkestro
By submitting this form, you agree to occasionally receiving communication from Arkestro. No spam, just relevant news and tips & tricks. You can unsubscribe at any time.




Procurement Data Cleansing Services
Using the Arkestro toolset purpose-built for procurement data, our team of specialists will perform on-demand data analysis, cleansing and question-answering tasks.
Whether you are a busy CPO who needs to double-check a Savings Report or a Category Manager who wants to price-check a supplier's quote, the Arkestro team has your back.
Arkestro uses live external data feeds to help you cleanse, validate and sanity check data provided by suppliers and internal stakeholders and helps report procurement's impact.
"In the procurement world, time is of the essence, Arkestro has really helped to kickstart our digital transformation journey by giving us our time back through leveraging data and AI."
Jean-Michel dos Remedios
Head of Procurement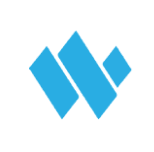 "I was apprehensive at first of trying predictive procurement. But when I saw how easy it was for our suppliers and how fast it created a business impact, going predictive with Arkestro became a no-brainer."
David Schultz
VP, Chief Supply Chain Officer
"With Arkestro, we are able to evaluate and select suppliers based on fine-grained diversity data — giving us the best opportunity to not only expand our pool of suppliers, but to do so with inclusion and equality in mind."
Linda Chuan
Head of Strategic Sourcing & Procurement Ops
"Arkestro Named a Value Leader in Spend Matters 2022 SolutionMap for Sourcing"
"Autonomous Business is the Next Tech-Enabled Strategic Growth Curve for Pioneer Enterprises"
"Arkestro provides a clean, intuitive, and autonomous PPO platform that is truly a win-win for both buyers and sellers."
See Arkestro in Action
See the advantages of using our platform for your procurement


See Arkestro in Action
See the advantages of using our platform for your procurement